AC22 - Connecting with Our Community During COVID-19
Recorded On: 04/13/2022
Member fee: $25.00
Non-Member fee: $35.00
1.2 contact hours towards CWEA's: ECI, EIT Certifications
SWRCB Waste Water CEUs: 0.5

The Los Angeles County Sanitation Districts (Sanitation Districts) have longstanding programs to communicate with staff and the public about important projects and behaviors that support our mission of protecting public health and the environment. Examples include community workshops, facility tours and our Speaker's Bureau program. Many of these programs relied on in-person contact. At the start of the pandemic, most of these programs were suspended to protect the public and staff. However, we needed to continue critical communications, so we improvised a plan to safely connect with the community during COVID-19. Our plan includes the following:

• virtual tours;
• timely dissemination of COVID-19 data; and
• participation in virtual community meetings.
Our plan uses multiple communication platforms (i.e., Zoom, Teams, social media, and our website) to reach our diverse community, which includes the public, our staff and program partners.
In early 2020, we began to monitor the unfolding pandemic and produced guidance documents for staff based on information from health officials. So, on March 19, 2020, when California issued its "stay-at-home orders," we were prepared. As we postponed our in-person outreach events, we immediately developed safe ways to provide timely and accurate information.
On March 27, 2020, just eight days after the "stay-at-home" order, we converted an in-person tour of the Regional Recycled Water Program (RRWP) into our first virtual tour. The RRWP could purify up to 150 million gallons per day of clean water produced by our Joint Water Pollution Control Plant. Continuous collaboration with our partner, the Metropolitan Water District of Southern California (MWD), and communication during the pandemic has helped move this project forward. Outreach continues with MWD through well attended virtual public tours. Our most recent virtual tour of the RRWP on June 19, 2021, had more than 150 participants and was featured in the online version of seven local newspapers.
In April 2020, we worked with the California Water Environment Association to develop a free COVID-19 monthly webinar series, which is available online. Since then, over 10,000 attendees have received up-to-date information from experts on the impacts of COVID-19. These webinars cover topics such as worker safety and wastewater surveillance. Throughout the pandemic, the Sanitation Districts used its social media platforms to inform the community about our services and the safety of recycled water. Our laboratory staff developed a COVID-19 test method, and the results are shared with public health officials and the community in forums, such as these webinars. Our wastewater surveillance data is regularly posted on our website.
On May 2, 2020, the Sanitation Districts' Bixby Marshland "Open House" (where the marshland was open to guests) was converted into live monthly broadcasts hosted by Districts with a variety of speakers to provide fresh content each month. The recordings of these broadcasts are posted on our YouTube channel. All tours of our facilities and programs have also been converted into a virtual format, and, since the pandemic began, more than 2,500 members of the public have virtually toured our facilities and interacted with staff in a safe, live forum.
The Sanitation Districts also collaborate with community organizations to provide educational resources to students. An example is our relationship with Grades of Green, an organization that provides environmental education to students. Districts staff developed a virtual launch for Grades of Green's Climate Solutions Campaign. More than 500 students participated in the live launch, which included a virtual tour of our San Jose Creek Water Reclamation Plant, and 180 people also watched the YouTube recording.
We continued our outreach efforts for major projects and programs, such as our Food Waste to Energy Program and the Clearwater Project, the construction of a new effluent tunnel. We have given virtual tours of our Food Waste to Energy Program. As a result, we have seen a forty-fold increase in traffic to our Food Waste to Energy webpage, an increase in inquiries, and have entered into new contracts with food waste haulers. Our first virtual tour of our food waste program in September 2020 had 340 participants and, at least, 465 people watched the YouTube recording.
For the Clearwater Project, we have had numerous virtual events, which have been well received and gained media attention. We provided virtual presentations on wastewater and stormwater management and the need for the project to community organizations and schools in our service area. The highlight of this outreach effort was on April 16, 2021, when we hosted a virtual "ribbon cutting" event for the project, a new 7-mile long tunnel that will protect local waterways by addressing aging sewer infrastructure. At this virtual event, the tunnel boring machine (TBM) was unveiled and the student finalists of our TBM naming and art contests were recognized. The virtual event featured several distinguished speakers and provided the public with an opportunity to see the TBM before it is lowered below ground to start tunneling. Four hundred and fifty people watched the event live via Zoom and more than 450 people viewed the recorded event on YouTube.
Results
Over the past 15 months, the Sanitation Districts' modified outreach efforts successfully continued our engagement with the community. This is evidenced by increased traffic to our website, which saw users nearly doubled from 204,000 to 406,000 (50% are new users) since the start of the pandemic. Additionally, we have seen an increase in social media engagement: our Facebook, Twitter, and Instagram followers increased by 15%, 16%, and 15%, respectively. Participation in our virtual public tours have more than tripled as compared to pre-pandemic in-person tours. The virtual tours have been extremely well received: Instant polling of the attendees averaged 9.4 of 10.
We were able to convert our in-person tours and presentations to effective and engaging virtual ones by integrating a variety of videos and animations. The world has changed. Accordingly, the Sanitation Districts' outreach and education programs have changed, and will continue to adapt. The challenges we overcame have renewed our commitment to our mission and taught us new ways to communicate and better engage with the people we serve.
If this presentation will include any video or other unique presentation methods, please describe. : This communication workshop will include facilitated guided discussions. Participants will break into small groups. Discuss outreach situations, opportunities, and approaches then report out to the larger group.
Learning Objectives:
Upon completion, participants will be able to build a quality proactive outreach plan.
Participants will learn to communicate in ways that are factual, science-based, and easily understandable by those who might be hearing about the issue for the first time.
Participants will learn to prioritize your stakeholders to save time and resources so you are certain to be communicating with the folks with the most influence in your success.

Ligaya C. Kohagura, PE
Senior Project Manager
Black & Veatch Corporation
Ligaya is a Senior Project Manager at Black & Veatch with 30 years of experience in the management and development of long-range and mid-range plans for water and wastewater utilities and the planning, design, and construction services for water and wastewater facilities including treatment plants, pumping stations, pipelines, and storage. Ligaya was also previously a Senior Civil Engineer with SRCSD - Policy and Planning and SASD - Engineering.
$i++ ?>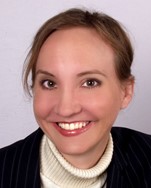 Wendy Wert, PE, BCEE
Environmental Engineer, CWEA President
Los Angeles County Sanitation Districts
Wendy Wert, PE, BCEE is a Board Certified Environmental Engineer with the Sanitation Districts. For the past 20 years she has been working on programs that rely on public participation to integrate water supply, water reuse with wastewater facilities planning. She received a B.S. in Environmental Engineering and an M.S. in Water Resources Engineering from the University of Central Florida (UCF). Her studies gave her opportunities to collaborate with others. It was during this time that Wendy developed an interest in effectively communicating math and science to diverse groups. Today, she uses her position as an engineer to support outreach and education programs that explain how the work of the Sanitation Districts identifies community needs then applies engineering and scientific principles to meet them.
$i++ ?>
Registrants who view the live webinar to see the slides and hear the audio and then enter the correct attention check code (directions below) will receive 1.2 contact hours towards CWEA's, CSM ECI, EIT certification.
To receive your contact hours for viewing the live webinar or recording, please note the one (1) attention check code that will be displayed during the webinar in the top left or right corner of the presentation for approximately 90 seconds. Please enter this code in the Attention Check Code component under the "Contents" tab.
Please note, all user activity of CWEA certification holders on the Online Wastewater Education Network is subject to the CWEA Code of Ethics standards for professional conduct and ethics. Certification holders should receive credit for a training only once within the same contact hour period. Any attempt to undermine the certification process may be subject to ethics procedures and possible sanctions. It is not possible to receive contact hours for both attending the live webinar and viewing the recording.
Once you have entered the correct attendance check code, you will be able to create and download an electronic "Certificate of Completion" under the "Contents" tab.
Key:

Complete

Next

Failed

Available

Locked