Seismic Considerations for Water Infrastructure: Displacement Hazard Analysis and Soil Liquefaction - Live Webinar
Recorded On: 10/27/2021

SARBS Members: Complimentary
Member fee: $25.00
Non-Member fee: $35.00
1.2 contact hours towards CWEA's: CSM, MT, EIT Certifications
Learning Objectives:
1. Review current practice of fault displacement hazard analysis (site exploration, probabilistic/deterministic analysis, hazard mapping)
2. Understand how to interpret hazard results for engineering decision-making
3. Recognize the conditions required and potential consequences for soil liquefaction
4. Learn about engineering ground improvement methodologies to mitigate soil liquefaction

Moderator: Danielle Drake
Topics:
1. Fault Displacement Hazard Analysis for Critical Infrastructure. Stephen Thompson, Lettis Consultants International, Inc.
2. Soil Liquefaction and Liquefaction Mitigation Methods. Sergio Duarte, AECOM.
Photo by Adobe stock.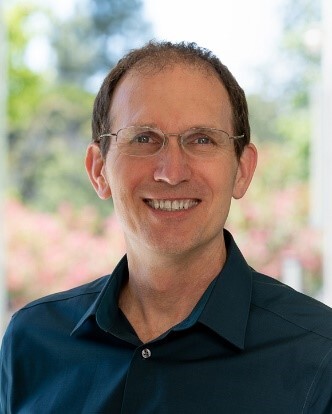 Stephen Thompson
Principal Geologist
Lettis Consultants International, Inc.
Dr. Stephen Thompson is a Principal Geologist at Lettis Consultants International, Inc., a small California-based firm specializing in seismic and other geologic hazards. He is a Certified Engineering Geologist (California) and Licensed Geologist (Washington) with over twenty years of consulting experience focused on seismic hazards to dams, water and gas pipelines, nuclear power plants, and other critical facilities. Dr. Thompson specializes in source characterization for probabilistic and deterministic seismic hazard analysis (PSHA and DSHA) and fault rupture hazard characterization for probabilistic and deterministic fault displacement hazard analysis (FDHA). He currently is involved with the International Atomic Energy Agency (IAEA) in developing guidance for performing probabilistic fault displacement hazard analysis and is participating in a UCLA-led initiative to develop a new database and set of models for fault displacement hazard. Dr. Thompson completed his PhD in Geological Sciences at the University of Washington in 2001, where his research focused on paleoseismology and mountain building processes in the Tien Shan of Kyrgyzstan (Central Asia).
$i++ ?>
Sergio Duarte, PE
Project Engineer - Geotechnical
AECOM
Mr. Duarte is a senior engineer who has provided geotechnical engineering consulting services during design and construction of a wide range of civil engineering projects such as dams, pump stations, pipelines, highways, bridges, and grade separations projects.
Mr. Duarte is a California licensed civil engineer. He obtained both his bachelor's and Master's degrees from the California State University, Fullerton.
Mr. Duarte has provided engineering consulting services for diverse types of projects, including dams, reservoirs, and basins. His areas of expertise include geotechnical instrumentation (planning, installations, testing, and condition assessments), preliminary and final dam design, dam inspections, construction oversight, and engineering services during construction.
Mr. Duarte has participated in several design projects, including design of the Santa Anita Debris Dam retrofit (LACDPW), the design of Trampas Canyon Dam (Santa Margarita Water District) and the design of the Littlerock Reservoir Grade Control Structure (Palmdale Water District). Mr. Duarte has experience in planning, installation, condition assessments, and field diagnostic testing of dam instrumentation for clients including USACE, MWD, DWR. Mr. Duarte has experience providing engineering services during construction for multiple projects including the Trampas Canyon Dam construction.
Mr. Duarte has a large array of field construction oversight experience, including, pile driving, grading, foundation approvals, soil compaction, and pressure grouting. Mr. Duarte has experience in field explorations, including logging of onsite soils, installation of monitoring wells, installation of instrumentation, environmental soil and groundwater sampling, trench excavations, CPT tests, ReMi surveys, topographical surveys, and geotechnical instrumentation assessments and testing.
$i++ ?>
Registrants who view the live webinar to see the slides and hear the audio and then enter the correct attention check code (directions below) will receive 1.2 contact hours towards CWEA's certifications: CSM, MT, EIT.
To receive your contact hours for viewing the live webinar, please note the two (2) different attention check codes that will be displayed at two different points during the webinar in the top left or right corner of the presentation for approximately 90 seconds. Please enter these codes as 1st attention check code – 2nd attention check code (XXXX-XXXX) in the Attention Check Code component under the "Contents" tab.
Please note, all user activity of CWEA certification holders on the Online Wastewater Education Network is subject to the CWEA Code of Ethics standards for professional conduct and ethics. Certification holders should receive credit for a training only once within the same contact hour period. Any attempt to undermine the certification process may be subject to ethics procedures and possible sanctions. It is not possible to receive contact hours for both attending the live webinar and viewing the recording.
Once you have entered the correct attendance check codes, you will be able to create and download an electronic certificate of completion under the "Contents" tab.
Key:

Complete

Next

Failed

Available

Locked